There was a time where installing and configuring macOS was a big deal but yet enough the problem was carried out of the error boxes. The basic computer nerds are seeking to discover and test new things which can not be tested on their computer, such as macOS, Linux, Zorin OS, Android, iOS and more.  However, the virtualization technology is so astonishing which creates a separate environment with completely practical PC framework with virtual Hardware devices.
After you're essentially finished with the virtual machine setup, everything should work extraordinary. In any case, things don't go consistently true as you have in mind, maybe you will confront any of the beneath errors.
The Selected Virtual Disk incompatible with this Workstation.
This virtual machine requires AVX2 but AVX is not present.
Fix The CPU has been disabled by the guest OS
How to Fix The Selected Virtual Disk incompatible with this Workstation?
Installing macOS 10.15 Catalina is not tough as it used to be but still, there are several errors while installing.
Navigate to the saved location of the VM> then open the VMX file as Notepad, have a look at the picture for better guidance.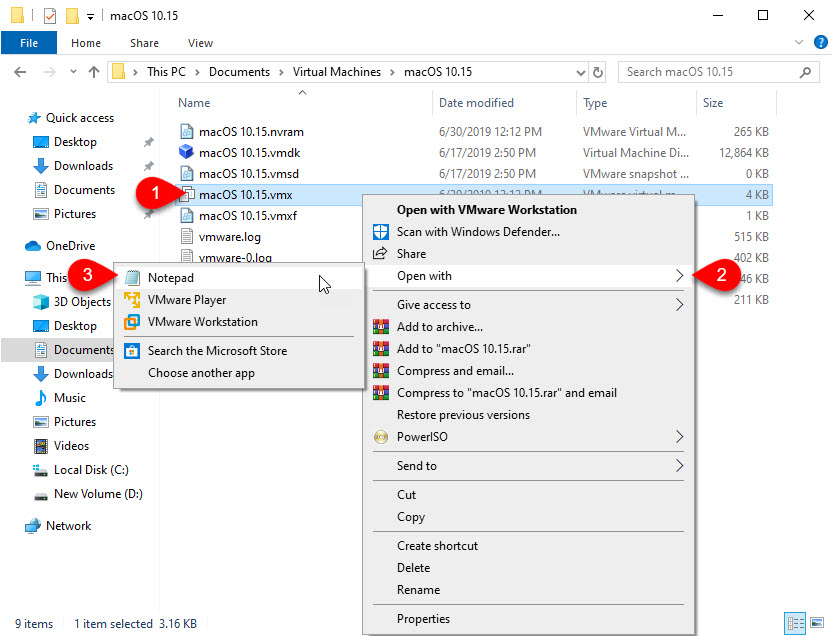 On the third line, change the "16" to anything version of VMware you wish for.