Today is a great post for Android users because here we are going to provide you with three ways how to find Clipboard on Samsung Phone (Samsung Galaxy S22 Ultra)
Samsung phones, features, and operating systems are some of the favorite updates for users. It brings new updates and changes in hardware and software of new devices which attracts almost everyone. Talking about updates, Rumors about Samsung Galaxy S22 Ultra had widely spread in the last few months and we were also waiting for its reveal.
So Galaxy with a new surprise announced on January 31, 2022, about the Galaxy S22 Ultra its release in four different colors: black, white, green, and red. As to the announcement Galaxy, S22 Ultra will be available on 9th February and preorders had already been sent while some of the news recently reported that due to the lack of supplies from china the lunch has been delayed.
Nevertheless, Samsung is no stranger to updates. The design of the Samsung Galaxy S22 Ultra was also a mystery for us but thanks to Roland Quandt. Now you have a clear image of the Samsung Galaxy S22 Ultra available. Since it is a new phone, today your going to learn about its Clipboard.
Related: HOW TO CONNECT TOZO EARBUDS WITH ALL YOUR DEVICE EASILY, QUICK & FAST GUIDE
What is Clipboard?
Before you go through the steps for how to find a clipboard on Samsung Phone, you have to have brief information about Clipboard. Clipboard in an Android or Galaxy phone is a backup or store for you copied files, images, and texts. Your copied documents will be temporarily kept in CLipboard just in case you need them again or you lose the actual file form. Everything you copy from your applications will be kept for a long time in Clipboard however, you can remove any useless or private copied files from your Clipboard.
Related: HOW TO BLOCK INTERNET ACCESS OF APPLICATIONS IN ANDROID
How to find Clipboard on Samsung Phone (Samsung Galaxy S22 Ultra) 3 ways.
After having a brief knowledge about the Clipboard of your phone, now it's time to find the Clipboard of your Galaxy phone including the Samsung Galaxy S22 Ultra. The first method you can find clipboard is the following.
firstly, open a text or conversation where you want to paste your copied file from Clipboard.
On the text view, tap and hold on to it, two options will appear. Click on Clipboard and it will appear. You can also remove Clipboard copied texts or [pictures from this page by selecting them and clicking on bin.
Select which copied item you want to paste, click on that and it will automatically paste. Afterward, click on Send.
Also searched for: HOW TO CHECK BATTERY HEALTH ON ANDROID – 2022?
How to find Clipboard on Samsung Phone (Samsung Galaxy S22 Ultra)
This is the second method of how you can open Clipboard on Andriod phone. For the second method open a conversation. On your Samsung keyboard, you'll see a there dot option also known as the More option. Click on that.
You will see many options including Clipboard but if you didn't see it, swipe across and you will see that on the second page of more options. And click on the clipboard icon.
Afterward, click on any copied option and will be paste and click on Send. You can also delete files and copied texts by using the bin from the clipboard
How to find Clipboard on Samsung Phone (Samsung Galaxy S22 Ultra)
For the third method, you can use Panels. But for doing this you have to open settings and click on Display on the setting page
On the display page, scroll down and click on Edge Screen.
Turn the edge pannels on. And tap on it to open it.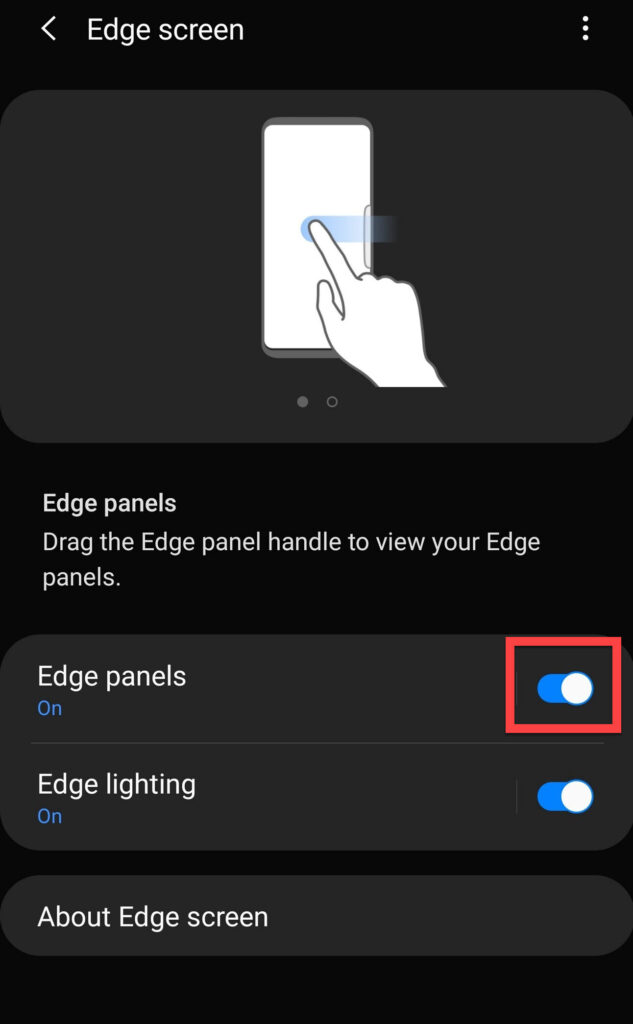 On this page, you can turn off unneeded paged from your pannels and if Clipboard is turned off, turn it on.
Once your clipboard has turned on. Open a conversation and swipe out to open the edged screen. There you many applications will be available so swipe until you find the clipboard. Then click on the text or file that you want to send.
Conclusion:
Samsung Galaxy S22 Ultra was a massive surprise from Samsung. It has a new design and many updated features. Today's article, it was discussed Samsung Galaxy S22 Ultra and the three ways how you can open Clipboard on Samsung Phone.
If you have questions, suggestions, or problems you can leave a comment below and we will reach out to you soon with new articles and blogs.
Download Windows 11 ISO Image Legally For Free | Windows 11 Insider Preview