Editing your videos has never been easy before smartphones were built. Now, in the new era of our digital world, there are many apps that can help you do most of your work only by using mobile phones and keep all your work accessories in your pocket. Now you can even edit video on android without breaking a sweat. The good news is that editing videos on your android devices are more simple than on a computer. And most of the apps are free to get and easy to use.
Here are the best ways you can edit your videos using android devices.
There are many ways to edit your videos but the best way to edit your videos is by using the right app. Therefore, you must look for an app that is working fast and is easy to use and it should be able to edit any video formats. Another thing that you have to keep in mind is the number of features in the app because the more features an app has, the more quality you can add to your videos to get an advanced edition. All of the popular video editing apps are present in the google play store and most of them are free which is good news. So all you need to do is go there and install them. how to edit video on android? Here are the top 3 apps for video editing and how to use them.
#1 FilmoraGo Edit video on Android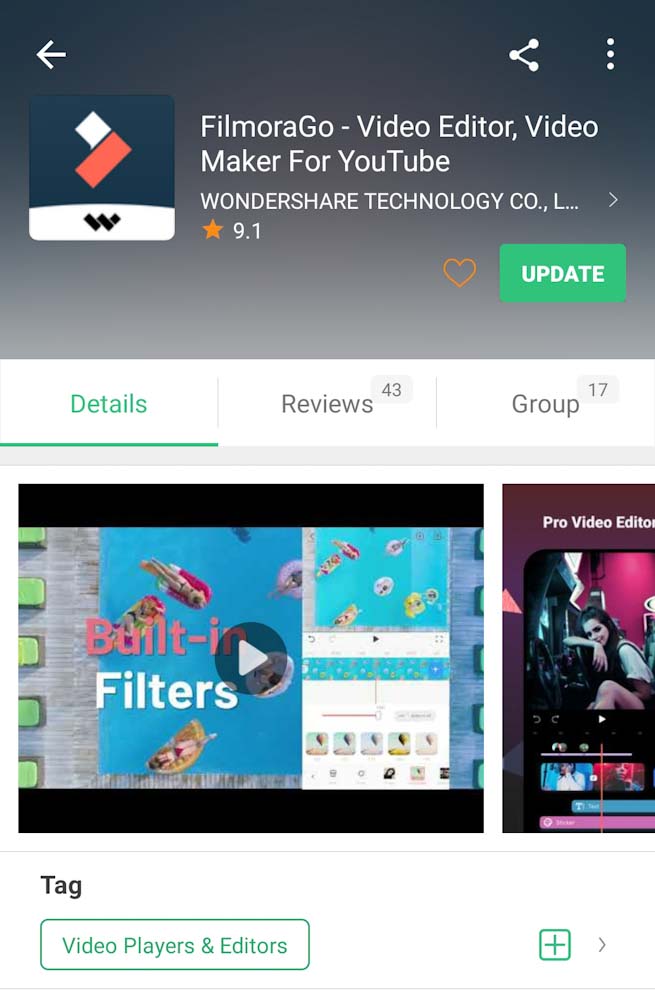 FilmoraGo is a free video editing app that has many features like Inserting music, themes, pictures, and many other basic tools to have an advanced edition. That is why it is on our first recommendation list. To edit videos in FilmoraGo follow these steps:
Step 1: Open the FilmoraGo application then choose New Project. After that, you will see all the videos which are inside your device so choose the video you want to edit.
Step 2: After choosing your video, you will reach the final step which is editing your video. In there you can edit your videos and put many kinds of effects like adding music, videos, changing the colors, adding pictures and many more. You can remove unwanted parts of the video on Android, You will know how to crop a video on android. FilmoraGo has everything you need for basic and advanced video editing. So, in simple words, it is among the Best free video editing app for Android.
Another bonus point for this app is that once you upgrade it to its pro version, you won't need any other video editor for your videos, because it will give you many kinds of features you and your money won't go to waste on upgrading the app.
#2 Power Director Edit videos on Android
Power Director is one of the most popular apps you can find on the play store. In this app, you can have all the basic tools for editing. If you want a simple app that works fast for editing then Power Director is a good option for you.
To edit videos in Power Director, you do not need to do much. You only have to open the app then choose New Project then choose your frame (story, youtube video, Instagram Video…). Then get to work.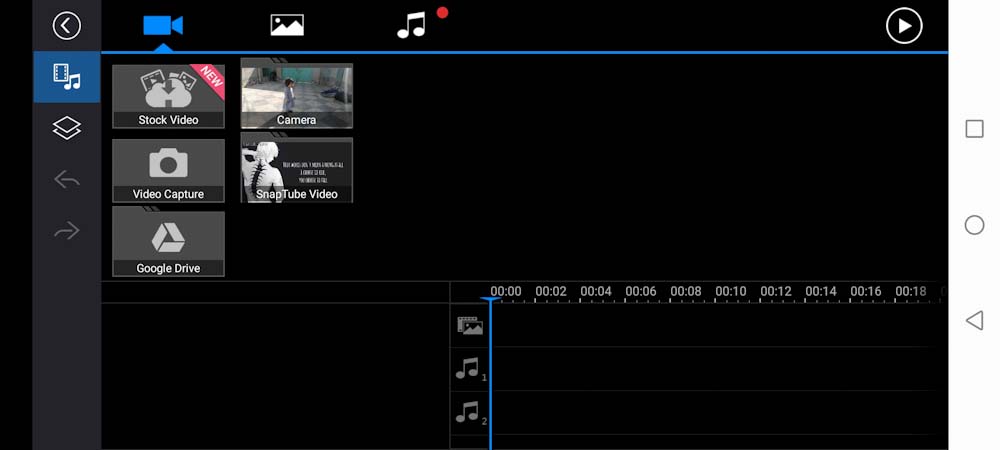 #3 KineMaster
The other most popular app for editing videos is Kinemaster. The steps for editing the videos are the same as FilmoraGo and Power Director.
Remember that these apps are one of the most popular apps out there in the google play store. They can edit almost any kind of video format. You can use any of them according to your taste. So use the one that you feel most comfortable with.
Also Read: