Getting your photos both on your phone and PC has always been a headache. It is simply due to the slow transfer speed of Bluetooth and the fuzziness of keeping different types of USB cables. That's enough if you are are suffering from it because with these methods you are going to bypass them. So, you are going to save a heck of time and make the process seamless.
Wirelessly sync Photos between android and windows 10
1. Google Photos
Google photos is surely the easiest way to have your photos both on your phone and PC without you having to do anything. Well, it is from google and let's admit it; which android user doesn't have a google account?
Without a Gmail account you can not download apps, can't sync contacts, can't use Google Drive and more.
In order to Wirelessly sync Photos between android and windows 10, Simply download the app on your phone. If you do have it already installed ,login with your google account. Make sure to enable auto backup of the albums you want on your computer.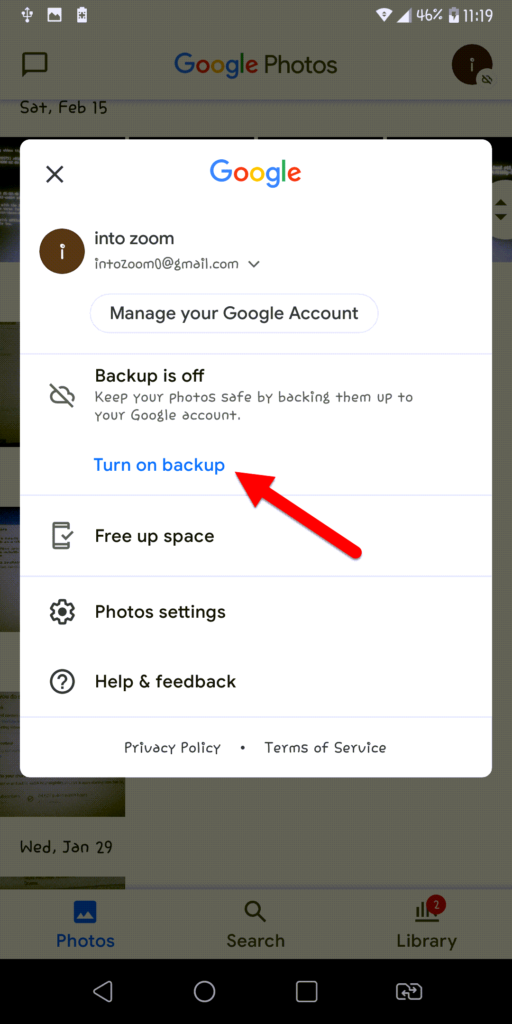 To access the photos of your android Phone on computer Download and Install Google Photos for PC. After installation you have to log in with the same gmail account you used to backup on android device. Download the Backup and sync from google (application) for windows and login with your google account there as well.
Make sure to enable "Upload newly added photos and videos to google photos" from the preferences of the application if you want your PC photos in google photos application (in your phone).
This application creates a shortcut folder for your drive files and of course your photos on your desktop and there you have your photos on your desktop without you having to do anything.
The good thing about Google photos is that you can access your photos saved to google photos from anywhere where you are logged in to your google account (even from a browser).
Uploading high quality images to google photos will count on the storage of your google drive from first june 2021 but again, 15 GB Space should give you enough time to have a break from transferring files here and there. When the storage fills up, you can store the older photos to a local storage on your computer to make space for new photos. Or you may want to buy one of the Google's plan for your storage.
2. Your Phone
Your Phone is a free app preinstalled on windows 10 and can also be accessed from the settings menu. When you open the app on your PC, it tells you what exactly to do.
Your Phone is an Application build by Microsoft and with each an every update they are bringing major changes to it. Currently with your Phone App, you can view or send messages directly from PC, make Phone Calls, and see the notifications of your mobile on PC. Currently the next version of the app developing and only insiders have access to their new features. Based on report from windows central, insiders can run multiple android apps on PC.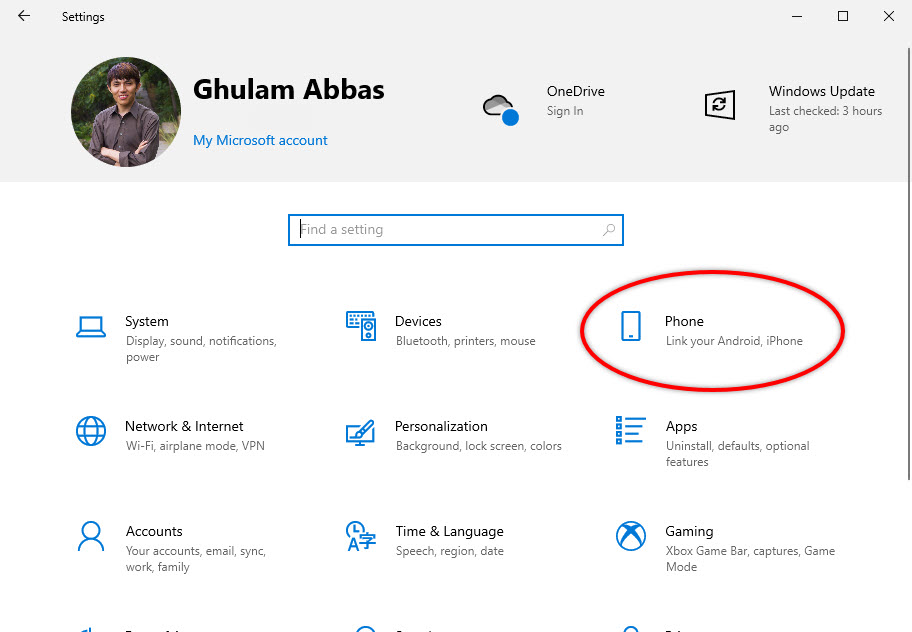 Just download the "Your Phone Companion" for android and login with the Microsoft account you logged in to your computer or just scan the QR Code displayed on the app on windows.
The android app may ask you for permissions to run in background and access your photos and other files on your phone which has to be allowed for the sync to work.
Now click on the photos tab in the windows application and there you have your phone's photos in your PC. There is a refresh option on the top to refresh the list and see the newest photos.
The sync works over the internet and you don't have to worry about running out of storage space.
That's all for today's Post, feel free to write you thoughts regarding to posts and Microsoft Improvement over the Your Phone App.
Related Posts: