Fortunately, there are capabilities for smartphones today that you can use to track a lost iPhone if it is lost or stolen or has any problems. These include using the Find My Apple app (formerly known as Find My iPhone), Apple Watch, iCloud or iPhone or iPad to find a lost device.
1. Activate the Find App
First, you need to activate the "Find My" program. The first thing you want to do before your phone is lost is to make sure the Find My feature is enabled. On an iPhone with iOS 13 or higher, you use the Find My app (a combination of Find My iPhone and Find My Friends).
Go to Settings> Find My> Find My iPhone and make sure Find My iPhone and Send Last Location are both on.
The good thing about the Find My app is that it also works offline.
2. How to Use the Family Sharing feature to Find a Lost iPhone?
Another way to find your iPhone is Family Sharing. If you have Family Sharing enabled, participating family members can easily use their Apple device to find a lost iPhone.
To enable this feature, go to Settings> Family Sharing and enable it. To add your family to this list, tap the Add family member link and follow the steps to add someone else.
3. Locate the iPhone on Maps
Now, let's say your phone is lost. If iPad has iPadOS, turn on the Find My app. In the lower-left corner, tap Devices. The app displays a list and a map showing the location of each of your Apple devices. If your device uses an older operating system, the Find My iPhone app will appear and show any registered device in the list and on the map.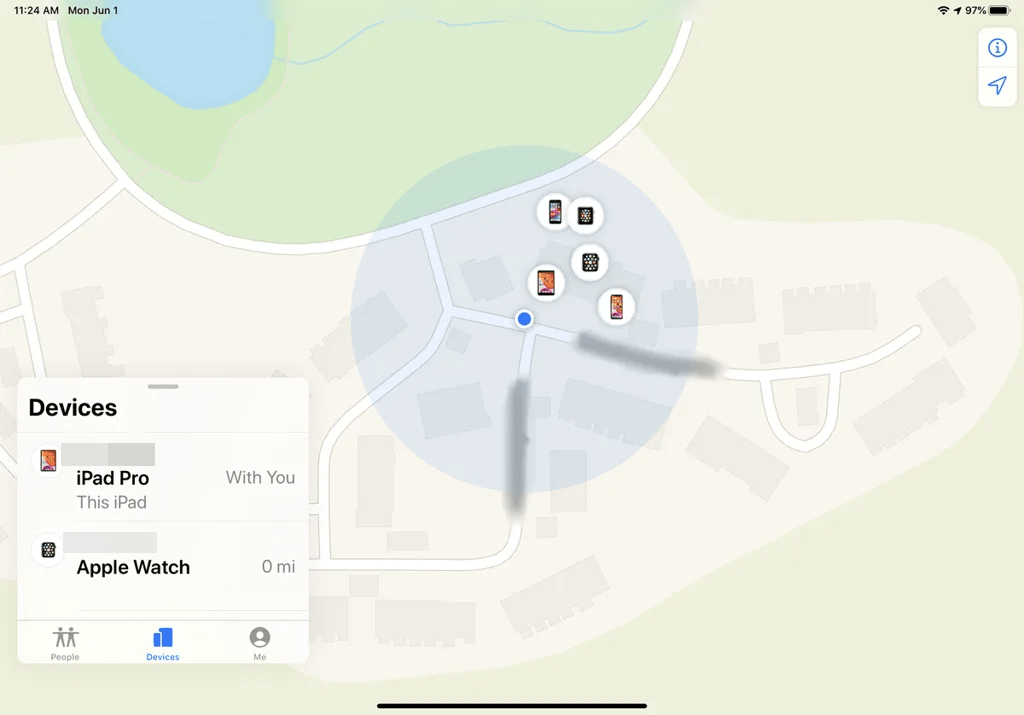 If your iPhone appears on the map, tap its icon or tap its entry in the list. The program then shows several different options. Tap Play Sound and iPhone play a sonar sound to help you find it. A notification will also appear on the screen to alert Find My iPhone. You can also tap Directions to get a driving guide to the location of the device.
How to Mark An Apple device as Missing?
If you do not find your phone, tap Activation in the Mark missing section. This mode lets you lock your phone so that no one else can access it, and displays your contact information if you find someone.
Erase Your iPhone Data Remotely
If you can not find your phone and you are worried about other people accessing its information, tap Erase This Device to clear your personal information. The downside here is that another deleted phone can no longer be tracked on the map, so use this option only if you are desperate to find your phone
1. Erase Your iPhone Data from using a family member Device
If you do not have another device but have Family Sharing enabled, use a family member's iPhone or iPad. Open the Find My app and drag the detected devices screen down to your lost device. Tap the input of your iPhone to make a sound, get help, mark the phone as missing, or delete it.
2. Use Find My App on Mac to Erase your iPhone
On a macOS Monterey, you can use the Find My app to track a lost iPhone. To go to the application, click Go> Applications> Find My in the list above. In the Find My app, click Devices. Click on your iPhone input from the list or select the icon on the map and click the Info button.
How to Find a lost device using iCloud?
If you do not have another Apple device, you can go to your iCloud website to find your phone. Launch your browser and go to iCloud.com. Sign in with your Apple ID and password. Click the Find iPhone icon. Open the drop-down menu at the top of all devices and select your iPhone. You can then run commands to play audio, activate lost mode, or clear the device.
How to Ping iPhone on Apple Watch to Erase the Data?
If you have an Apple Watch, you can use it to help find your phone. To display the control center, swipe up from the clock face. Tap an icon that looks like a ringtone. Your iPhone emits a ping to find your location. Noise is turned off only once, so you have to tap the icon to keep the loudness alive.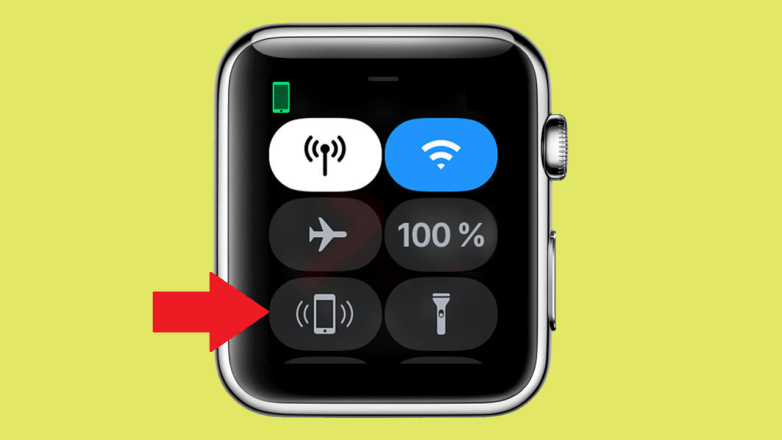 Also Read: