Android or iOS Emulators definitely have awesome functionality for those who want to use them on PC. You can Install Pubg, Pokémon Go, and other games and just play the game on your PC if your mobile hardware can't support them. In reality, android or iPhone Emulators are built for developing purposes but you can use them to play games. These are just the side works. In this article, I collected some important iPhone emulators for Windows & MAC. They really come in handy when you need them.
What is iPhone Emulator?
An iPhone emulator or an iOS Emulator is software that functions as an iOS device on a PC. In simple words, it mimics your iPhone or Android hardware on a PC. If you are a software developer these apps help you test your app through this software. These apps are available with both free and premium.
What are the uses of an iPhone emulator?
An emulator helps the software developer to work with this software and test their process of works through with iPhone emulator. Using an iPhone emulator helps us to run app demos, optimize your software, check app facilities, and more. You can run an iPhone emulator on Windows and Mac to play your favorite games. Emulators are popular among software developers. In the end, it depends on the user How they use the Emulator.
Top 6 Best iPhone emulators for PC (Windows & Mac)
1. IPadian
IPadian is the best iPhone emulator for Windows and Mac for beginners But for professional codes, I would recommend using Xcode. This software is closet and looks like iPhone and functions as iPhone and iPad. This software has app icons, dock, dashboard, and some popular apps like Facebook, apple music, spiffy, etc. IPadian is only available as free but for further usage and testing of your apps, you have to use the premium. But the price of this software is affordable and you can easily buy it.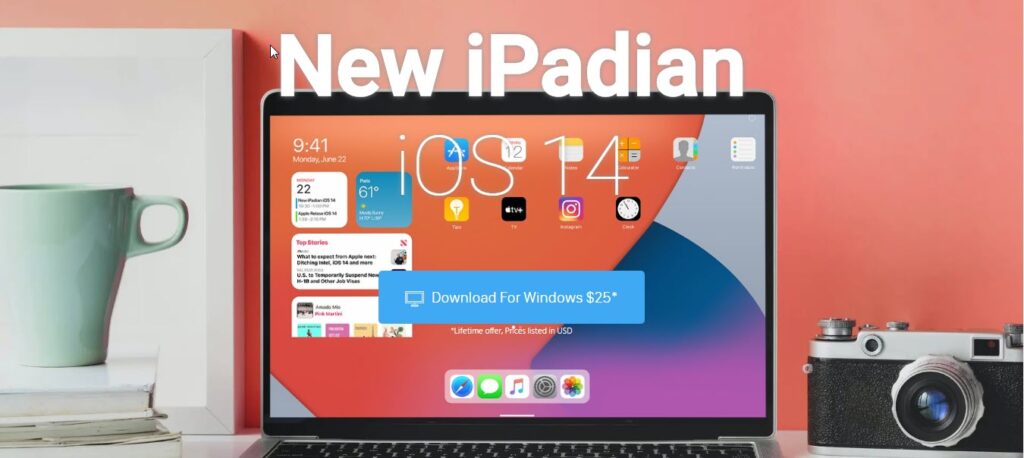 2. Xcode
If you are using a Mac operating system, then you can install XCode on your mac. This software is only available for mac since it is the default developer software by apple. If you are a software developer so you can use this software for developing your apps. You can test the function and progress of your app on this software. Unfortunately, you can not install Xcode on Windows Directly, but indirectly you can install Xcode on Windows and test your app.
What do I mean by Installing Xcode indirectly on Windows?
I am referring to the Virtual machine, Install macOS on Virtual machine and then Install Xcode in it.
Note: Xcode cannot be used to run iOS apps on a macOS. Only simulator apps that you develop on various apple platforms. This software is available only for macOS, It is free to use.
3. Test Flight
Test Flight is one another popular platform among developer for beta testing their applications developed in Xamarin. This software allows developers to invite both internal and external beta tester. This software can be used to test iOS, tvOS, watchOS, and iPadOS apps at the same time, all you have to know is the configuration.
4. Appetize.io
Appetize.io is a web page that lets us upload our app straight from the browser for app demos, training, customer support, development testing, and more. it is free minimum software that gives you 60 seconds to use it. You can also buy with different pond plans. Depending upon the features and capabilities.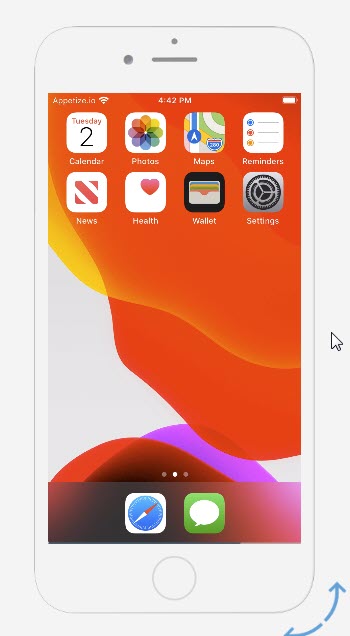 5. Smart Face.io
Smart Face is your partner in all phases of your digital transformation. This platform provides you high-level strategic guidance services to facilitate and see your digital transformation. Also, it provides a technical account manager and professional services for all types of digital transformation projects and processes.
6. Appcircle In-Browser phone and tablet Emulator
Powerful iOS simulators and Android emulators to preview your app on a mobile device simply in your web browser. Run native mobile apps in the browser. No need for physical devices to run any compatible iOS and android app online in a wide range of OS versions and devices.
Conclusion:
Using these all Best iPhone emulators helps you to run the iOS simulator emulator on Windows and Mac. Mostly these software's are helpful for app developer those who try to create an application for the iOS Phone. They can develop their application and test the result of their work process. Hope this article makes seems informative and solved your simple from about iPhone emulator for Windows and Mac.
Related Search:
iOS emulator for PC free
iPhone Simulator
Air iPhone emulator
Smartface Emulator
iPhone simulator download
Ripple iOS emulator
Smartface Emulator
iPadian premium iOS simulator for PC
Also Read: